Pupils celebrate superb GCSE results at Huddersfield Grammar School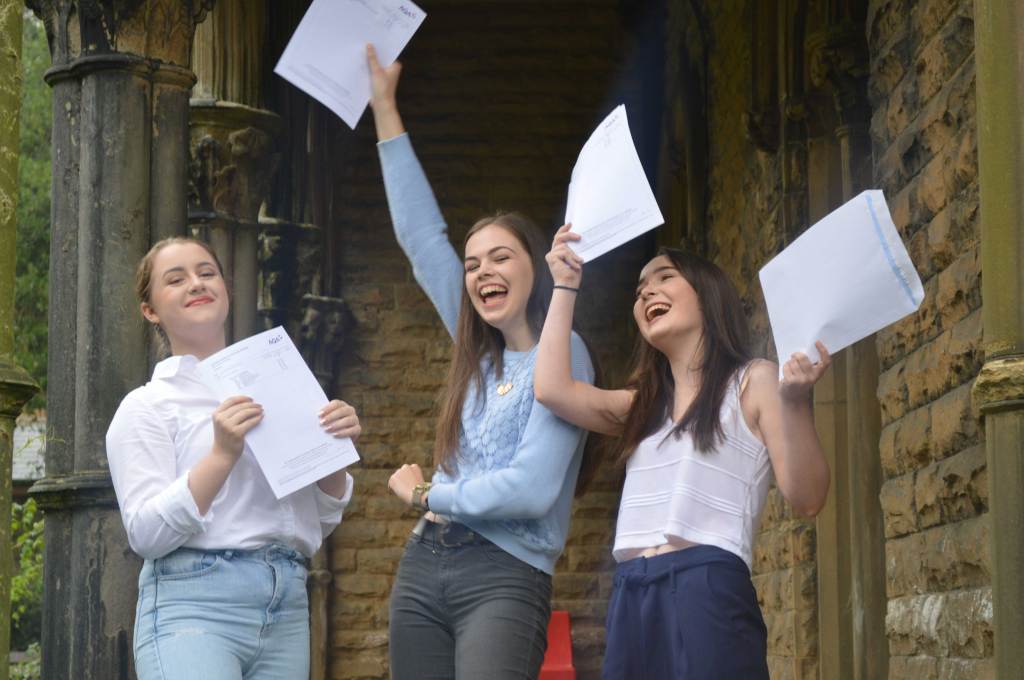 Pupils and teachers at Huddersfield Grammar School are celebrating news of outstanding GCSE results with 100% of Year 11 students achieving A* to C grades in 5 or more subjects including both English Language and Mathematics.
61% of all grades were awarded at A* or A. Alice Evans and Francesca Tinsdeall both achieved the maximum 11 A* grades in all subjects. Others to achieve all A* and A grades are Ealish Corkill who achieved 9 A* and 2 A grades, Imogen Davey who achieved 9 A* and 1 A grade, Madeleine Dalby who achieved 7 A* and 3 A grades, and Annabel Singh who achieved 4 A* and 6 A grades.
Also deserving of special congratulations are Maya Dhaliwal who achieved 6 A* grades, Maninderjit Kaur who achieved 5 A* grades, and Darcey Jessop and Lydia Shires who both achieved 4 A* grades, and Alice Baxter who achieved 3 A* grades and 6 A grades.
With 62% of all grades at least one grade better than the Yellis predicted grade, all members of Year 11 are fully deserving of our congratulations and praise having achieved excellent value added scores and an impressive set of individual grades.
The Headmaster, Tim Hoyle, commented, "These results are simply wonderful. The value of hard working, talented and enthusiastic students working alongside passionate and dedicated teachers, and with caring and supportive parents, is fully evidenced in these results. I congratulate all students and staff on their outstanding efforts and achievements."
Published on: 25th August 2016