From the Head's Study | End of Autumn Term Letter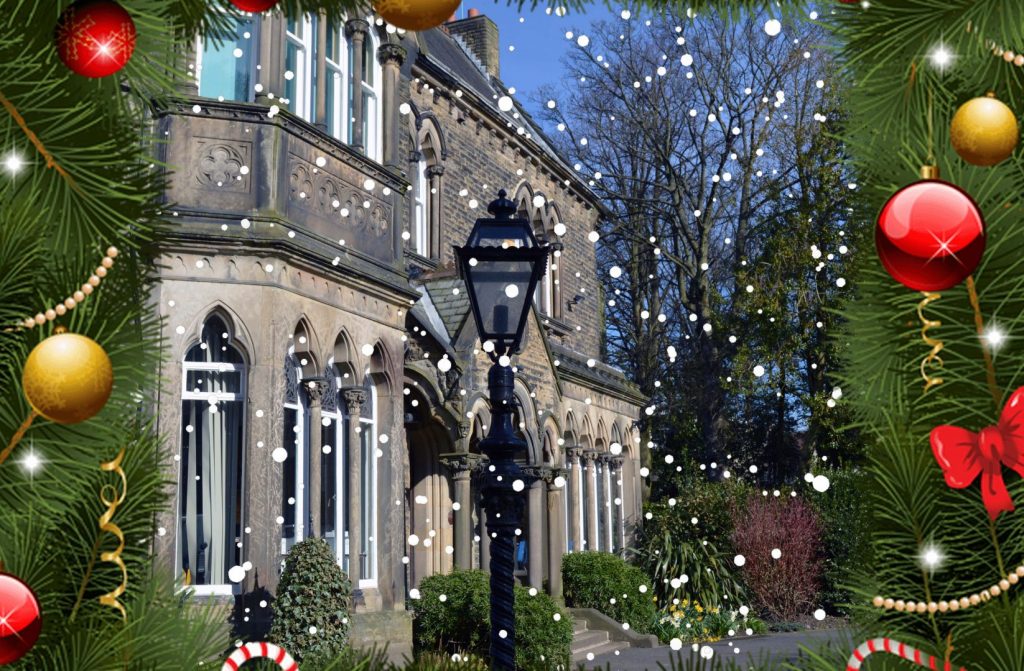 Dear Parents,
"Isn't it funny how day by day nothing changes, but when you look back everything is different."
-C.S. Lewis-
One of the great privileges of being Headmaster of an all-through school is the opportunity it provides to see Christmas celebrated in such a rich variety of ways by pupils of all ages. Over recent weeks, our school community has enjoyed a quite magical solo verse of 'Once in Royal David's City' by Year 9 pupil, Priya Chakrabarty, welcomed wonderstruck Early Years pupils into a giant snow globe, delighted in the impressive acting of nativity performers in the Pre-Prep, and participated in two beautiful Prep and Senior School Carol Services at St Stephen's Church in Lindley. All of these events will live long in the memory.
The huge range of festive activities undertaken has once again highlighted the warmth and kindness of a school community that remains firmly family centred. This was also reflected in another record-breaking year of Children in Need fundraising, earlier this term, with over £2,100 raised by HGS pupils and families for those less fortunate, and in our first ever Year 7 Tea Party, at which our newest members of the Senior School invited both their parents and former teachers from Prep and primary schools to view all they had achieved this term.
Whilst the school remains hugely ambitious in academic terms for its pupils, it remains every bit as committed to promoting positive mental and physical health. For without the latter, what is the use of the first? I was thus delighted to dedicate a full day of school to our inaugural Be Well Day earlier this term, during which pupils learnt about the vital importance of sleep, took part in mindfulness activities and were provided with a range of strategies to equip them with the confidence and resourcefulness to prepare them to grow, thrive and find their success in a fast-changing world.
It is a source of particular pride to me that Huddersfield Grammar School has been able to so effectively balance the far greater weight that we now place on character development and wellbeing with the ever more impressive academic performance of our pupils of all ages. This is no coincidence.
For example, our Prep School now ranks 63rd in the United Kingdom according to The Sunday Times, up twenty places from last year's performance (83rd), which had in itself been the school's first ever Top 100 ranking. This is terrific news for our school community.
And having undertaken a bold change agenda in the Senior School from September 2017, we were thrilled to win the Independent Schools Association's National Prize for Change Management in recognition of our success to improving value-added performance and innovating our curriculum, the latter of which also drew praise from the Daily Telegraph earlier this year.
Given the studious approach of our Year 11 pupils to their recent GCSE Mock Examinations, I have every confidence that they will make us all equally proud this summer. They have earned their Christmas holiday!
Finally, I am delighted to confirm that the school recently appointed its first Admissions and Marketing Assistant to support our Admissions and Marketing Manager, Hayley Thompson, in the excellent work that she does for the school. This new recruit, Ms Tamsin Dyson, will be a familiar face to many of our parents, as mother to three of our pupils, and we look forward to welcoming her in her new role from January.
On behalf of all my colleagues at Huddersfield Grammar School, my warmest wishes for a wonderful Christmas with friends and loved ones.
Kind regards,
Mr M Seaton
Headmaster
Published on: 19th December 2019