Huddersfield Grammar School aspires to become the leading non-selective independent school in West Yorkshire.
Ours will be the school that:
explicitly puts the development of character at the heart of all it does;
has a rich vein of kindness and inclusivity running through it;
offers academic stretch and a future-focused curriculum for the modern child.
THE HGS IDENTITY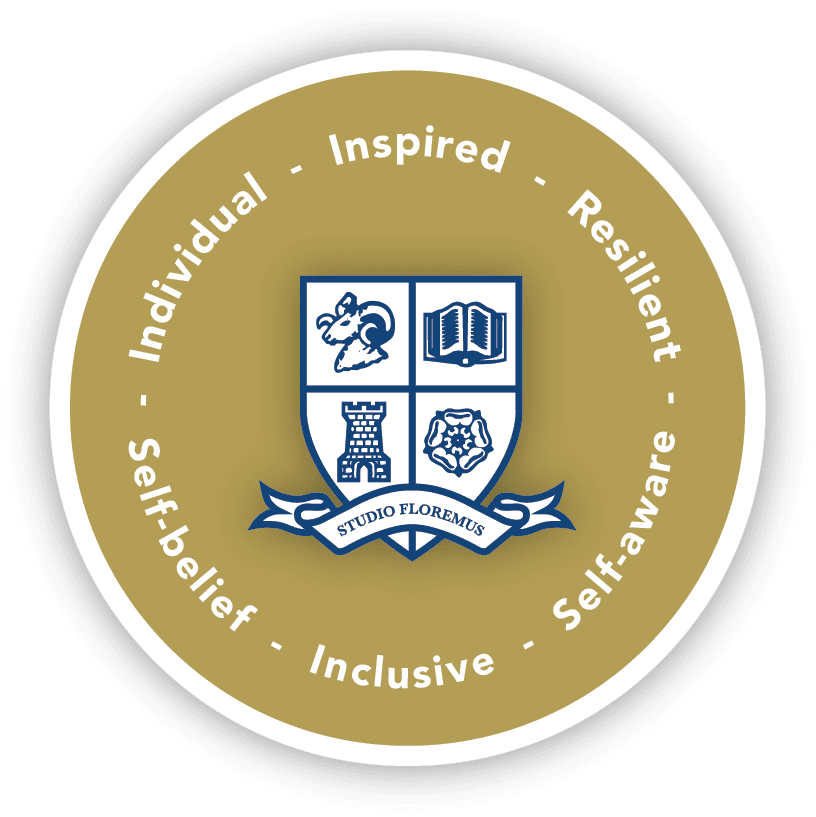 At Huddersfield Grammar School, the whole child is the whole point. The following six characteristics form the core of what we call The HGS Identity – the 'golden thread' which binds together all pupils who walk through our gates. At Huddersfield Grammar School, we want each pupil to:
be inspired by everything they do at school, both within and beyond the classroom, so they leave school as interested and interesting people;
be valued and developed as an individual, with all children encouraged daily to be a first-rate version of themselves, not a second-rate version of someone else;
adopt a resilient approach to their academic work and their extra-curricular pursuits, forming the inner steel that will serve them well on the exciting and life-long journey of learning that lies ahead;
be inclusive, combining daily acts of kindness with the firm belief that – whatever our age – we can make a difference, locally and globally, right now;
be self-aware, through learning to recognise their strengths and adapt to their weaknesses, both in learning and in life;
develop genuine self-belief, as those who 'believe they can' will be the leaders and game-changers of the future.