Huddersfield Grammar School Ranked in the Top 100 Independent Preparatory Schools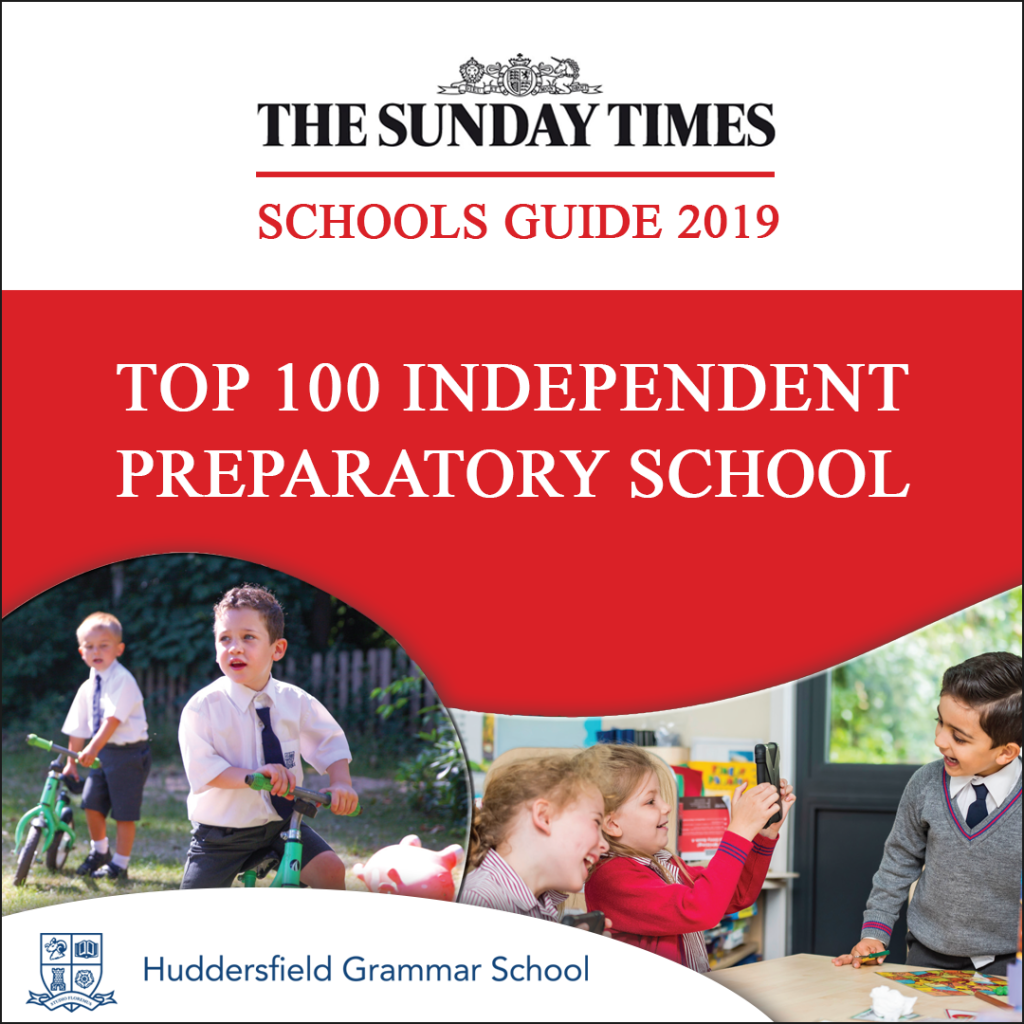 It's official: Huddersfield Grammar School now has the top performing Independent Prep School across Kirklees and Calderdale!  It is the only school in the vicinity to be ranked amongst the Top 100 Prep Schools nationwide (83rd) in the 2019 Sunday Times Parent Power Guide, and also features in the Top 3 Prep Schools across all of Yorkshire.
The Headmaster, Mr Seaton, comments: "This is a superb accolade for our pupils and staff, in what is the first ever appearance in this much-coveted Top 100 for Huddersfield Grammar School.
"I am particularly proud to note that whilst a great deal of the other… schools featured are highly selective, our emphasis remains on providing an inclusive but academically stretching education."
All at HGS send our congratulations to fellow Yorkshire-based schools Mylnhurst Prep, in Sheffield, and Lady Lane Park School, in Bingley, which also featured in this year's Sunday Times Top 100 rankings.
The school has experienced a surge in admission enquiries since its ranking as a Top 100 Prep School. For admissions enquiries from the Foundation Stage to Year 6, please contact admissions@huddersfield-grammar.co.uk as soon as possible to secure a Taster Day
Published on: 19th November 2018