From the Head's Study…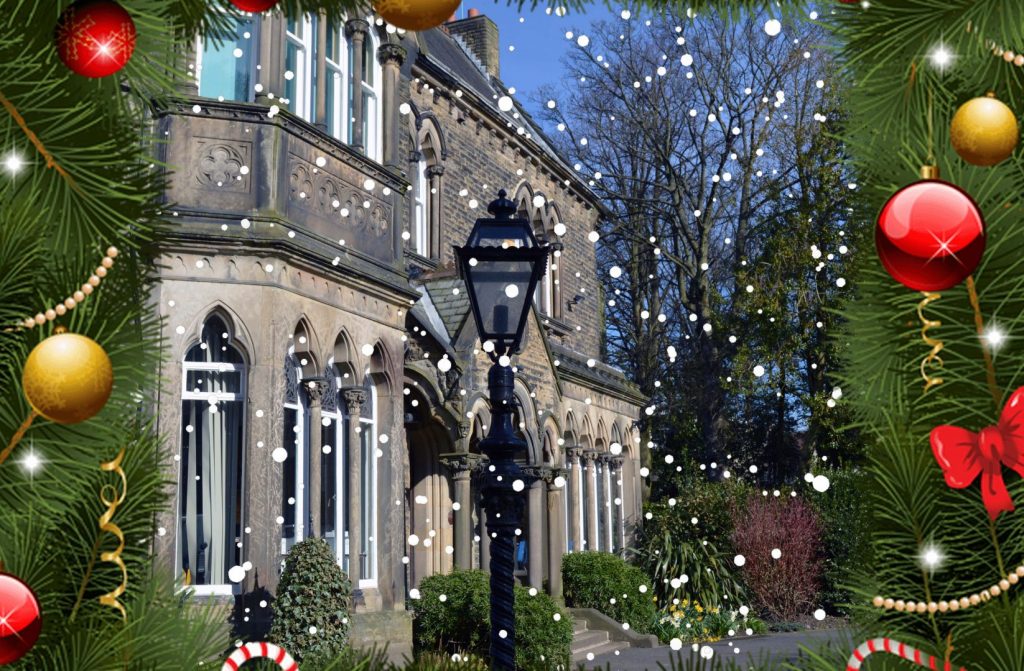 What a term it has been. It would be somewhat hackneyed to refer to life at Huddersfield Grammar School as 'busy', because such is the nature of this purposeful, exciting and vibrant school that the pace always remains unrelenting. Nevertheless, it would be remiss of me not to highlight just how much has been achieved as we approach four months since the beginning of the new school year.
This was the term in which Huddersfield Grammar School introduced a new and exciting school ethos, centred around the six components of what we call The HGS Identity and, moments before writing this letter to you, I presented numerous pupils with prizes for demonstrating, in their own unique ways, that they embody the six character traits we now look to imbue in our school community.
It was a term in which two Upper School children transformed a modest £10 initial investment into an £830 profit for the Huddersfield Town Foundation, by creating, planning and delivering a product to market, as proud members of our new Enterprise Club, which teaches the skills of entrepreneurialism for the benefit of those less fortunate.
Our commitment to being inclusive was further evidenced by the school's invitation to feature as one of four schools nationwide in the forthcoming Comic Relief campaign for schools, whilst our ranking as a Sunday Times Top 100 Prep School – for the first time in our history – was achieved in spite of HGS taking a proudly non-selective approach to its admissions process, quite unlike the vast majority of the schools that made up this enviable list.
I continue to be astonished by the achievements of our pupils who, in their manifest successes, take an inspired approach to their education, both within and beyond the classroom. This was the term in which Huddersfield Grammar School sent a third of all Team North competitors to the ISA National Swimming Championships at the iconic Olympic Pool in London, returning with a new national record and medals galore. In qualifying for the ESSA Championship Finals, our Junior Boys Medley Relay team recorded the second fastest time in the country, ahead of a number of famous public schools such as Dulwich College. More recently, the cast of As You Like It shared their delightful interpretation of the William Shakespeare play with those of us fortunate enough to see it at the Lawrence Batley Theatre.
But inspiration in schools should come not only from the pupils, but from the passion and skill of teachers, supported by the latest technology. Over the previous month, the school has transformed its IT systems with an investment of over £200,000 into new HP tablets, laptops and SMART boards. All computers over four years old have now been replaced, with all of our teachers having been trained to use tablets for the purpose of delivering inspiring lessons that can fully incorporate the latest digital technology. This month's round of lesson observations has demonstrated that this new approach is beginning to have a real impact on pupils' engagement in their learning.
Our dedication to developing an innovative and future-facing curriculum that builds self-belief has been reflected in the dawn of Trivium lessons for our Year 7 pupils, in which they now receive an hour per week of dedicated public speaking and debating tuition – our response to the unsettling fact that 90% of talking in an average hour of teaching in UK schools is done by the teacher, despite oral communication being the most highly prized skill amongst employers.
Back in October, the school was very fortunate to welcome the eminent American psychologist, Dr Aric Sigman, as he launched the new HGS Identity Speaker Programme with lectures for both parents and pupils on the theme of developing digital resilience. I will never forget the markedly contrasting reactions of Senior School parents and pupils as Dr Sigman introduced himself to the Prize Evening audience, at Huddersfield Town Hall, as the man who would "tell you why too much time on mobile phones and devices is bad for your health." At the exact moment that the parents present in the stalls burst into a spontaneous round of applause, the collective groans of our Senior School children from behind Dr Sigman on the stage were every bit as pronounced!
Our commitment to developing the resilience of our children and young people has been evident right across the wider school over the course of this term. Our Early Years learners are continuing to thrive in their Forest School setting, with this strand of the outdoor curriculum having now been extended into the Pre-Prep for the first time. In Year 6, a memorable residential including a visit to glorious Flamborough Head, where the pupils were greeted by seals and collected crabs, whilst our Year 7 students undertook the school's inaugural Bushcraft Residential, during which – rumour has it – fish eyes were gobbled up by volunteers in a challenge more closely resembling I'm a Celebrity…Get Me Out of Here than a school camp.
Just this week, our Senior School pupils took part in their latest Character Day, which featured a visit from the acclaimed mental health campaigner and anorexia survivor, Hope Virgo. Although Hope's story of survival was harrowing at times, it was inspiring and hugely insightful for both the parents who attending the morning session, and for our students over the course of the day. This latest Character Day was centred around encouraging our children to become more self-aware, as they developed greater awareness both of the triggers for mental health issues, and the steps that can be taken to foster better mental health through our everyday actions.
At Huddersfield Grammar School, we continue to actively encourage each pupil to become 'a first-rate version of themselves, not a second-rate version of someone else.' This approach to celebrating the individual has been accentuated this term by the introduction of 'Inspire Me' homework in the Prep School, in which pupils are invited to extend their learning beyond the homework timetable by focusing more closely on areas of personal interest. Just this week, a Year 6 child produced his own comprehensive infographic about Spain, which he presented to a Senior School class as part of their Spanish lesson, whilst a pupil in Year 5 discovered a Mediterranean cookie recipe and promptly decided to bake delicious treats to share with his clareceived from their fellow students upon their return to school.
On a very different note, it has been incredibly moving this term to bear witness to the outpouring of love and support that several pupils who have gone through tough times have received from their fellow students upon their return to school.
Perhaps the ultimate test of a community is in the way it cares for its most vulnerable members. I am every bit as proud of the small acts of kindness that we witness from individuals in our school community, every day, as I am of those who win acclaim on the sports pitch, stage or classroom.
Finally, I am pleased to share a touching memento from the Senior School Prize Evening earlier this term, which can be viewed below. The voice and poem that accompanies this video belongs to the very talented Grace Douthwaite, who joined Huddersfield Grammar School as a three-year old in 2005, before leaving the school last Summer as a Year 11 graduate.
On behalf of all of my colleagues at Huddersfield Grammar School, my warmest good wishes for a wonderful Christmas with friends and loved ones.
Mr M Seaton
Published on: 20th December 2018