Early Years and Pre Prep Enjoy a Visit From the Lion Learners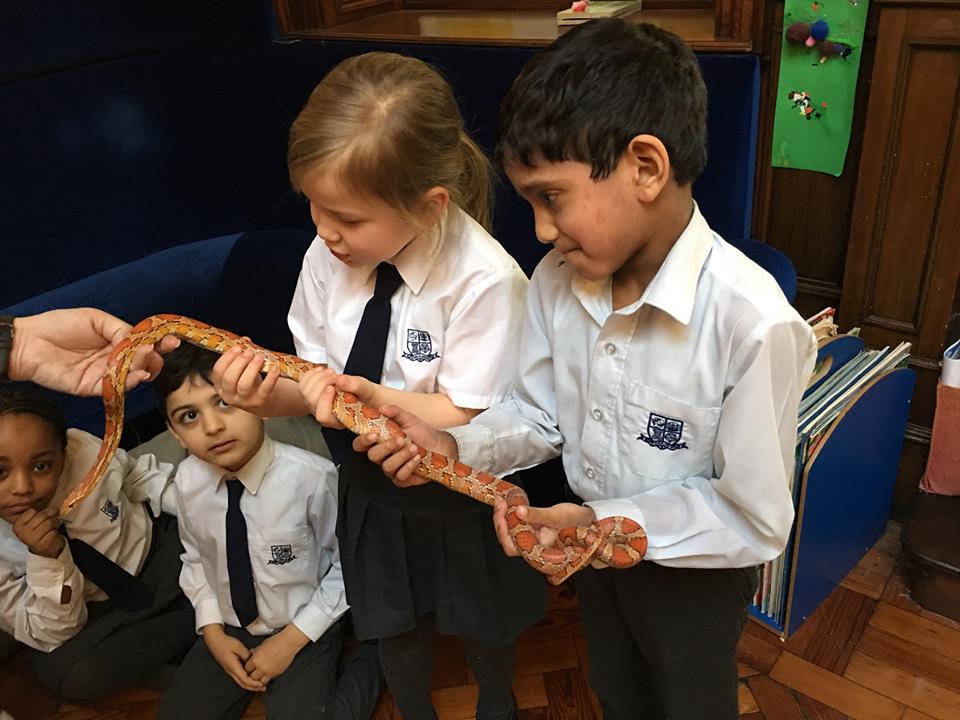 On Monday 14th January, children in Early Years and Pre-Prep enjoyed an informative, memorable and exciting animal handling experience with the Lion Learners. The hands-on session involved meeting animals from around the world, including a tarantula, lion-headed rabbit, guinea pigs, bearded dragon lizard, cockroach and a corn snake.
This fascinating experience was a wonderful enhancement to the curriculum and enabled us to bring the topic of jungle animals to life. The children learnt lots of interesting facts about the animals and thoroughly enjoyed handling them.
After the visit, children in Kindergarten created a wonderful display of paintings, along with interesting facts that they recalled from the visit. Thank you to Mrs Beaumont for all her creative work with the children.
Published on: 15th January 2019