Questions to ask when visiting a school open day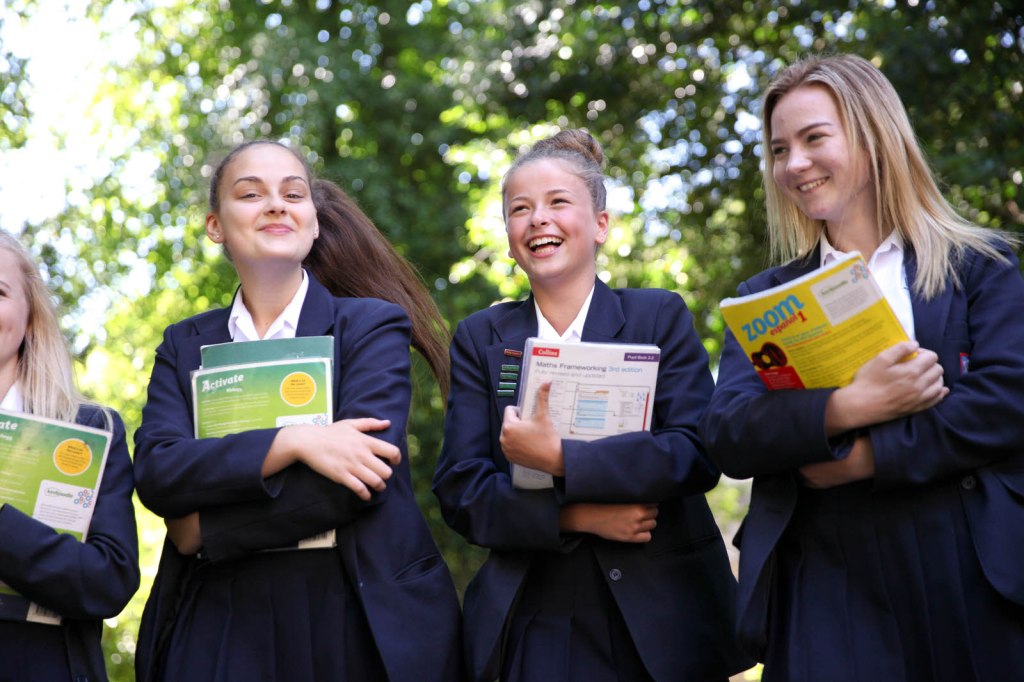 Visiting a prospective school can be daunting. You want to make sure that you are seeing the real school and get all of the information that you need, but also make sure that it is an enjoyable experience for your child.
So, to help make things easier we've rounded up our top 5 things for you to investigate when visiting a school on an open day.
1) How do you structure your curriculum and plan your lessons?
If you are considering submitting an application to a private school, this is a very important question to ask. By law, independent schools do not have to follow the national curriculum, therefore it is important that you have a solid understanding of what this particular educational institute has to offer for your child academically.
At Huddersfield Grammar School, we focus learning on our High Performance Pedagogy Model, an approach to teaching and learning which is premised on the latest educational research, informs our lesson planning and drives the professional development of our teachers throughout the school. You can learn more about this here.
2) What have graduating students gone on to achieve?
Learning more about what past students have gone on to achieve can show you a lot about the standards of teaching and what you can expect your own child to aspire to. Recent results of school inspections and exam results are great markers to get a understanding of the levels of academic success the particular school is achieving.
At Huddersfield Grammar School, we have seen some fantastic results from our students. In 2018, one in every four GCSE grades (25%) were awarded at 9-8, the new measure of exceptional achievement for A** and A* equivalent awards in their GCSEs. Huddersfield Grammar School also achieved nearly double the UK-wide percentage of grades at 9-7, achieving 39% against a UK average of 20%, with 90% of grades at 9-4 compared to 67% nationally.
3) What facilities do you have to offer my child?
When looking to apply for Secondary school, high quality facilities can offer your child fantastic opportunities, expanding their horizons and offering a more immersive educational experience. Make sure you take the time to have a look at all the facilities on offer.
Huddersfield Grammar is home to some of the best facilities of all the schools in the Huddersfield area. In the last 5 years, we have invested £5.25 million into new school facilities, resulting in beautiful woodland-style surroundings.
4)
What extra curricular activities are available?
School doesn't need to end when the bell rings at the end of the day, as an extra hour or so trying something new could unlock a new talent or passion your child didn't even know they had. If you have a busy family life juggling work and family time, then you should also consider asking about any wrap around care options.
We have a vast amount of different extra curricular clubs and societies available to all our students, from academic and performing arts to sporting endeavours.
5)
What is your admissions procedure?
If you have found a school that is right both for you and most importantly your child, then it is important to understand what the application procedure is, particularly finding out when important deadlines are.
We have streamlined the process at Huddersfield Grammar School, to make applying as simple as possible.
Recommendations from other parents can tell you a lot about a school. If you can, try and speak with other parents who already have children attending the school you are considering. We have a page on our website especially for testimonials from parents of our students, which you can read here.

Regardless of if you are looking to apply for Primary School or Secondary School, the most important factor of all is that both yourself and your child are happy with your final decision. We would love for you to pay us a visit at Huddersfield Grammar so that we can share with you the great opportunities awaiting your child if they were to enrol with us.