HGS pupils explore Berlin and Krakow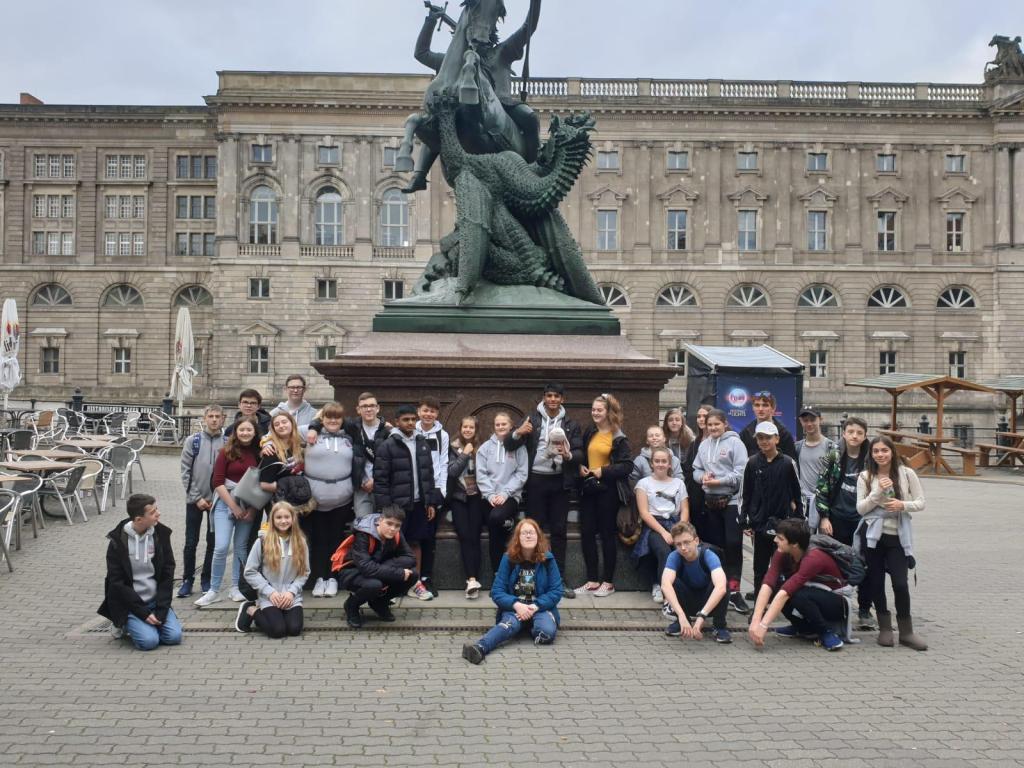 The Humanities Department visited Berlin and Krakow during the October half-term break. The trip was packed with a very busy itinerary in Berlin on the first day including a Berlin Wall walking tour, the Berlin Wall Memorial and the Checkpoint Charlie museum.
At the Checkpoint Charlie museum we we honoured to meet Mr Rainer Schubert, a journalist living in East Berlin during the Cold War, who smuggled over 100 people out of the east into the prosperous west.
On the next morning we went to the German History Museum then followed by a tour by our very own Mr Lloyd of the Berlin Cathedral and its origins. Some students were bold enough to climb the stairs to the top to enjoy the fantastic view of the city. We then went the the Egyptian exhibition on Museum Island followed by a relaxing river cruise tour of the city.
After an overnight coach to Krakow the students experienced a walking tour of the Kazimierz district of the Jewish Quarter by our local guide to give us a flavour of how the Jewish community lived in the early 20th century. In the afternoon we toured the Schindlers Factory and then arrived at the Galicia Museum to hear the personal story of a Polish survivor from the Holocaust. This was an incredibly moving lecture which captivated out students. In the evening the group enjoyed the Krakow Hard Rock Cafe which was a fitting end to a very tiring day.
On our last day the students were given a guided tour of Auschhwitz-Birkenau Concentration camp. This was truly a once in a lifetime experience and students were all extremely moved by the shocking stories of the many people that passed through its gates.
The students were all exceptional ambassadors for the school throughout the trip and were pushed to their limits in seeing as much of the two cities as we could.
We would like to thank all parents for giving their children the opportunity we hope they would never forget!
Published on: 12th November 2019