The Headmaster's Blog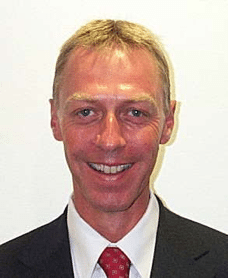 Dear Parents,
Huddersfield Grammar School is fortunate to be able to call upon the expert guidance of Mr John Coleman, who serves as the school's Chair of Governors and has over 30 years of experience at the forefront of British education.
Mr Coleman was a headteacher in two schools and an Ofsted inspector. He worked widely for the National College, the Centre for Educational Leadership and in a consultative role for two local authorities. John joined Her Majesty's Inspectors (HMI) in 2005, serving with great distinction until leaving to join Cognita in February 2016. He is an experienced lead inspector of schools in the maintained and independent sectors and was the national lead HMI for monitoring the Independent school inspectorates in England and British Schools Overseas (BSO).
Mr Coleman's dedication to first-rate education was borne out of his own mixed experiences in school, as a pupil. John looks back fondly on his primary school days which he remembers for being happy and for the approachability and friendliness of staff. Conversely, he laments his secondary education for the poor teaching he received and the lack of aspiration in pupils and staff. In sixth form, John gained much from a traditional grammar school environment and this, he has explained to me, set him on the path to career success.
As Chair of Governors, Mr Coleman works closely with me in the appointment of staff, monitors the school's performance in a range of areas and works as a critical friend to support us as we strive for excellence in everything we do. He regularly visits the school and spent two days with us just this week.
As well as serving as Chair of Governors at Huddersfield Grammar School, Mr Coleman is also an Assistant Director of Education at Cognita, the global schools group of 69 schools, of which HGS is one. Being part of the Cognita family helps us to connect with other schools, share best practice and benefit from a broad professional network. Every school within the Cognita family is different: we embrace this diversity and learn from each other.
As a group, Cognita has high aspirations for every child and is committed to enabling all young people to develop high academic standards, character development and a global perspective.
Mr Coleman comments: "It is a privilege to be the Chair of Governors for Huddersfield Grammar School. The pupils are a delight to be amongst and show great attitudes towards getting the very best from their education. Staff work hard to provide what each pupil needs. In recent years, standards at the school have risen to a point that bears comparison with the best schools in the country."
With best wishes,
Mr M Seaton
Headmaster
Published on: 6th October 2017